Honda Teases Upcoming Prologue Electric SUV
Honda recently teased the styling of the adventure-ready Prologue, an all-electric SUV coming in 2024.
.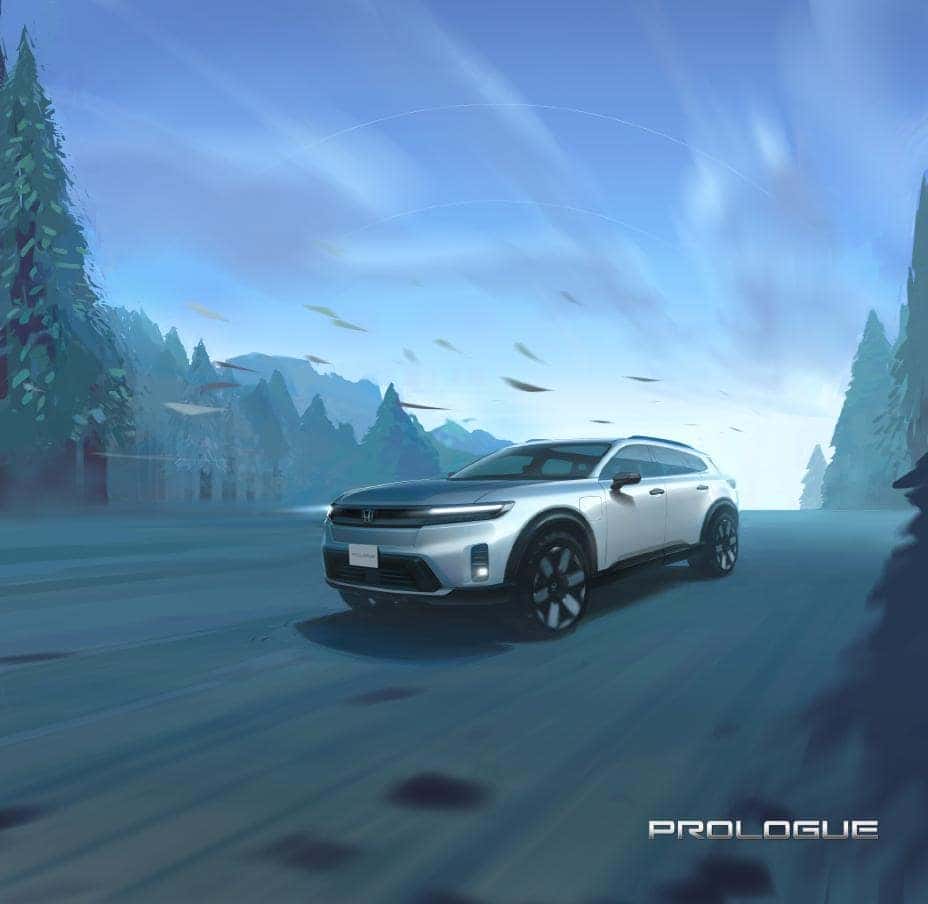 Although all we have is the first sketch, which was completed at the Honda Design Studio in Los Angeles, we can see that the Prologue looks capable of satisfying everyday driving as well as weekend getaways. This was also the first Honda model ever to be designed through virtual reality visualization technology.
The exterior styling of the Prologue represents the timeless values of the global Honda design direction. The car features a long wheelbase, a shorter overhang, and a strong and capable stance.
The biggest factor in the Prologues development is the first-ever collaboration with GM. The co-development with GM allows for a more efficient production process, as well as a great-looking vehicle. This is all part of Honda's plan to achieve full carbon neutrality by 2050. Honda plans to introduce 30 new EVs globally by 2030, with a volume of 2 million units. This all is a part of a 3 phase process that Honda has laid out for its North American strategy.
2024: Begin sales of the Honda Prologue, co-developed with GM
2026: Begin production and sales of Honda models based on the new Honda e:Architecture.
2027: Begin production and sales of a new series of affordable EVs, based on a new vehicle architecture co-developed with GM.
Honda is also working closely with dealers to prepare them to care for customers in the new era of BEV sales and service.
Interested in a New or Pre-Owned Hybrid or EV Vehicle?
Browse our current New Electric & Hybrid inventory here. Or check out our current Pre-Owned Electric & Hybrid inventory here.
Feel free to give our sales team a call at 952-230-9776 if you have any more questions about our Electric & Hybrid inventory or to set up a test drive.